Bad habits...will this be YOU?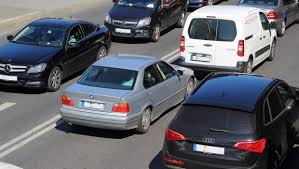 WILL THIS BE YOU ?
A recent survey has shown that new drivers develop bad habits ONLY 14 days after passing their test.
These include not wearing their seat belt tailgating and illegally texting?
Half of motorists interviewed believe that they would not pass their test if they were to re-take now.
Ask yourself a question.
Is this acceptable when the driver is controlling a potentially lethal vehicle on our ever busier roads ?
Russ Stacey ADI