CHANGES TO THE DRIVING TEST
CHANGES TO THE DRIVING TEST
The DVSA have announced changes to the driving test which will help improve road safety. A modern test will be introduced that includes new manoeuvres and a longer independent driving section to make sure new drivers have the skills, knowledge and confidence to drive on their own on our increasingly busy roads.
The new Test will come into force on December 4th 2017 with four changes.
These being :-
1) INDEPENDENT DRIVING PART OF THE TEST INCREASED TO 20 MINUTES.
2) FOLLOWING DIRECTIONS FROM A SAT NAV.
3) REVERSING MANOUEVRES WILL BE CHANGED.
4) ANSWERING A VEHICLE SAFETY QUESTION WHILE DRIVING.
Let's look at these in more detail.
INDEPENDENT DRIVING
The independent driving part of the test currently lasts for approximately 10 minutes.
This is to be increased to 20 minutes, roughly half of the test.
During this time the candidate has to drive without directions from the examiner although you may confirm directions if you are unsure.
FOLLOWING DIRECTIONS FROM A SAT NAV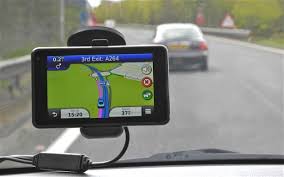 During the independent driving part of the test candidates may be asked to follow directions from a sat nav. The examiner will provide this and set up the test route. If the candidate makes a wrong turn then the sat nav will re-calculate to give directions back to the test route. The candidate may ask the examiner for confirmation of directions if unsure.Please note that 1 in 5 tests won't use a sat nav but the candidate will be asked to follow road signs instead.
REVERSING MANOUEVRES
"Turn in the Road" and "Left Reverse around a Corner" are being replaced.
Let's face it not many drivers use these manoeuvres regularly. They are being replaced with two manoeuvres that are used more frequently in real life.
Currently candidates are asked to pull up on the left in a safe, legal and convenient place. This will continue but they may now be also asked to pull up on the right hand side of the road, reverse two car lengths before re-joining traffic. This will obviously change your observations routine before moving off as you will need to check your left blind spot last.
Secondly candidates may be asked to park in a bay either by driving in and reversing out or vice versa.
Obviously steering accuracy and effective observations will be crucial when carrying out either of these manoeuvres.
SHOW ME TELL ME
Currently a candidate is asked two vehicle safety questions at the start of the test.
The difference now will be that a "Tell Me" question will still be asked at the beginning of the test ( e.g. Tell me how you would know if your brakes weren't working properly at the start of a journey?) but a "Show Me " question will be asked whilst driving.
This means that the candidate will need to operate a control e.g. windscreen wipers when it is safe to do so. Other controls will include lights and demisters.
A typical question would be " When it is safe to do so Show Me how you would demist the rear windscreen"
Russ Stacey DVSA ADI. May 2017