MOBILE PHONES AND TEXT MESSAGES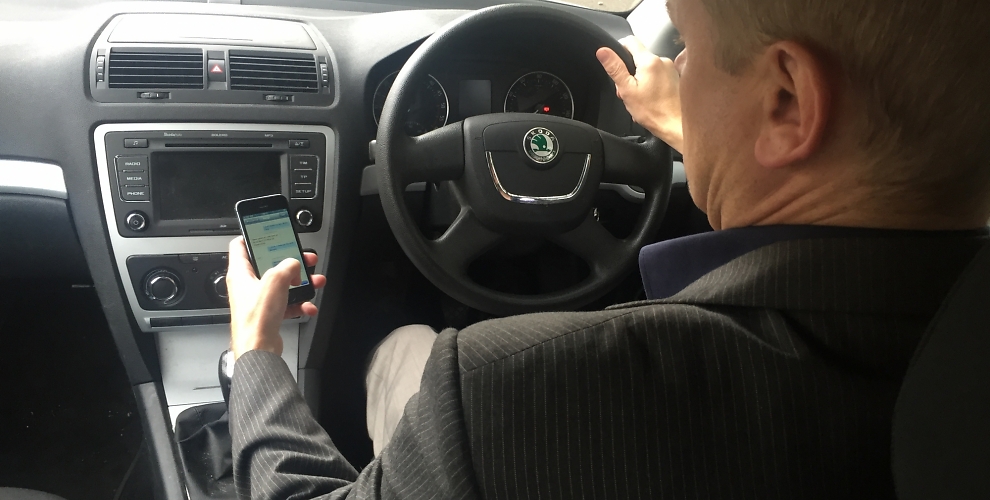 Did you know that on average 150 drivers a month in Sussex are being stopped and prosecuted for using mobile phones whilst driving?
The law states that it is illegal to use your mobile phone whilst driving or riding a motorcycle unless you have hands free access such as :-
A Bluetooth Headset
Voice Command
A Dashboard Holder
The law also applies if you are:-
Stopped at Traffic Lights or Level Crossings
Queueing in traffic
Supervising a Learner Driver
FACT.
It is against the law to touch your mobile phone whilst driving to check if you have received a phone call or text message.
THE CONSEQUENCES
SIX Penalty Points on your licence plus a £200 FINE.
If you have passed your test within two years and you are caught you will LOSE your licence
EVEN WORSE A PRISON SENTENCE AND A SERIOUS INJURY OR FATALITY ON YOUR CONSCIENCE FOR THE REST OF YOUR LIFE JUST BECAUSE YOU WERE DISTRACTED CHECKING OR ANSWERING YOUR PHONE.
IS IT REALLY WORTH IT?
Be assured there are enough distractions on the roads without adding another.
If you do have to make a call or check your phone, pull over in a safe place, remove your ignition keys and place them on the dashboard. By doing this if a police officer was to check he could ascertain that your engine is not running.
REMEMBER - BE SENSIBLE - BE SAFE!
Russell Stacey – DVSA Driving instructor.
References